This is the start of it…
The ABRA MONSTER TRUCK rolled into action in the ST. PATRICKS DAY PARADE for the launch of our new store in Newbridge, Kildare.

We had so many activities for children of all ages to get excited about.
We had plenty of prizes to be won including with our ABRA 'Wheel of Fortune' :
– Buy 1 Get 1 Free on all Abra products
– Free Abra Meal
– Abra branded sunglasses
– Bottles of Coca Cola, Sprite & Fruice
With the DJ keeping the atmosphere going and our promo team tirelessly blowing up balloons, their was plenty of activities to keep everyone entertained.
As a result of all the attention, our *brand new* store was jam packed! (See below)
Of course the big attraction that everyone was geared up to see was the ABRA MONSTER TRUCK
Revving into action throughout the day, kids along with their equally (if not more) excited parents posed for pictures.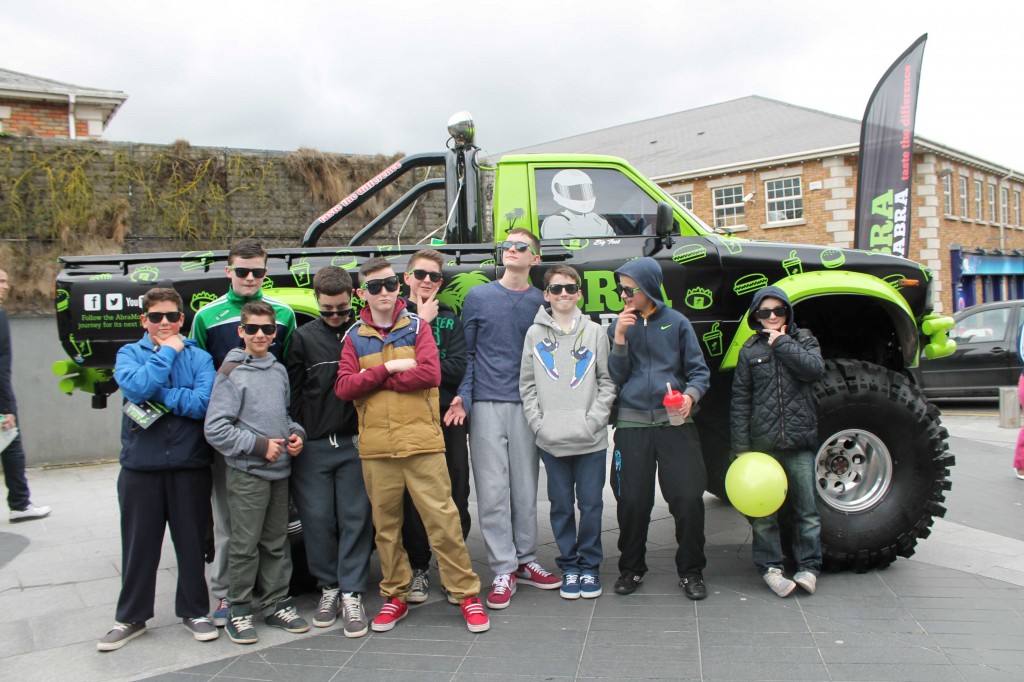 We can't wait to see you all at our next BIG Event.. Keep an eye on our social media outlets for all the updates!